Here is the screen shot.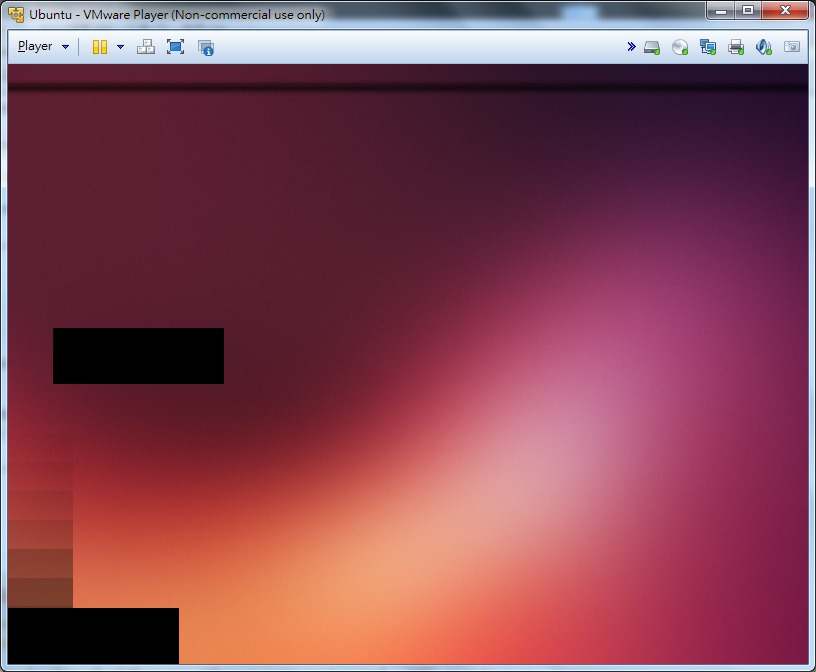 I searched same issue on internet but the icons still disappeared...
The hardware of my ASUS U41Jis: CPU i5, with RAM 4G (1G for Ubuntu), OS: WIN7 home 64-bit, VMware v6.0, and ubuntu is 13.10 (I used both 32-bit and 64-bit and the icons just like the screen shot above).
Is there something I need to notice about the process of installation??